New Arrivals from Ratredz!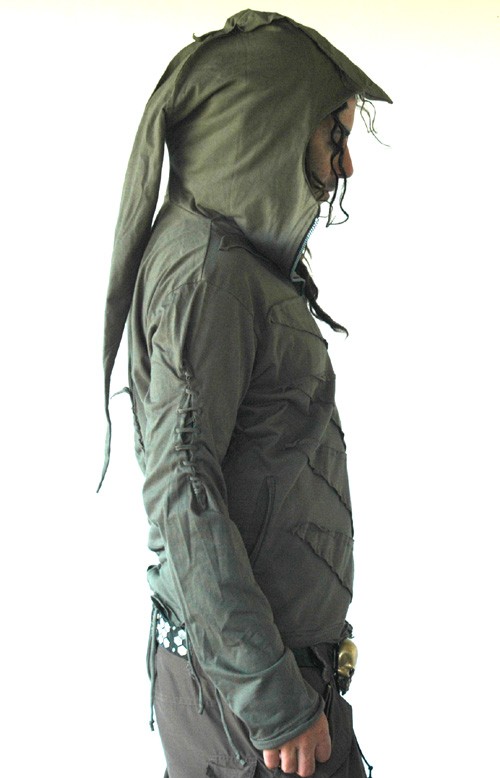 Think gutter pixie punks on bikes.  The original concept for Ratredz clothing was to provide necessary and until now unavailable gear for travelers.  Design concepts included rugged wearing, hard washing fabrics, stash pockets, wearability and of course, style.  Since the first collection in 1996 the challenge has been to stay abreast of the changing world.
Ratredz explains, "We work with the best materials that we can get our hands on: strong, light, flexible and durable.  We use heavy washes to soften our canvases, hard wearing inks and precarious techniques for our prints and the very best quality hardware available.  You can take this gear on the road and ride it into the ground."
"Our evolution has taken us from selling on roadsides from Australia to Berlin, peddling in cafes in the Himalaya, to complementing the finest market places and boutiques in the World.  We aim to remain seductive, illusive and darkly psychedelic."
Created by designer, Dara Malekottodjary, Ratredz is complemented by art projects ranging from festival decoration and large scale tents to more currently a series of marionettes.
The Ratredz design, production and delivery team consists of people in many walks of life and from many countries.  At present most of the production happens in Bali, Indonesia.  Locals and foreigners collaborate to effect our final product.   Delicious Boutique is excited to be the exclusive Philadelphia stockist for Ratredz…  You can find our current selection of Ratredz Mens and Ratredz Womens designs on the Delicious Boutique website We hope you like the new collection as much as we do!