Behind the Scenes with Jay Criss!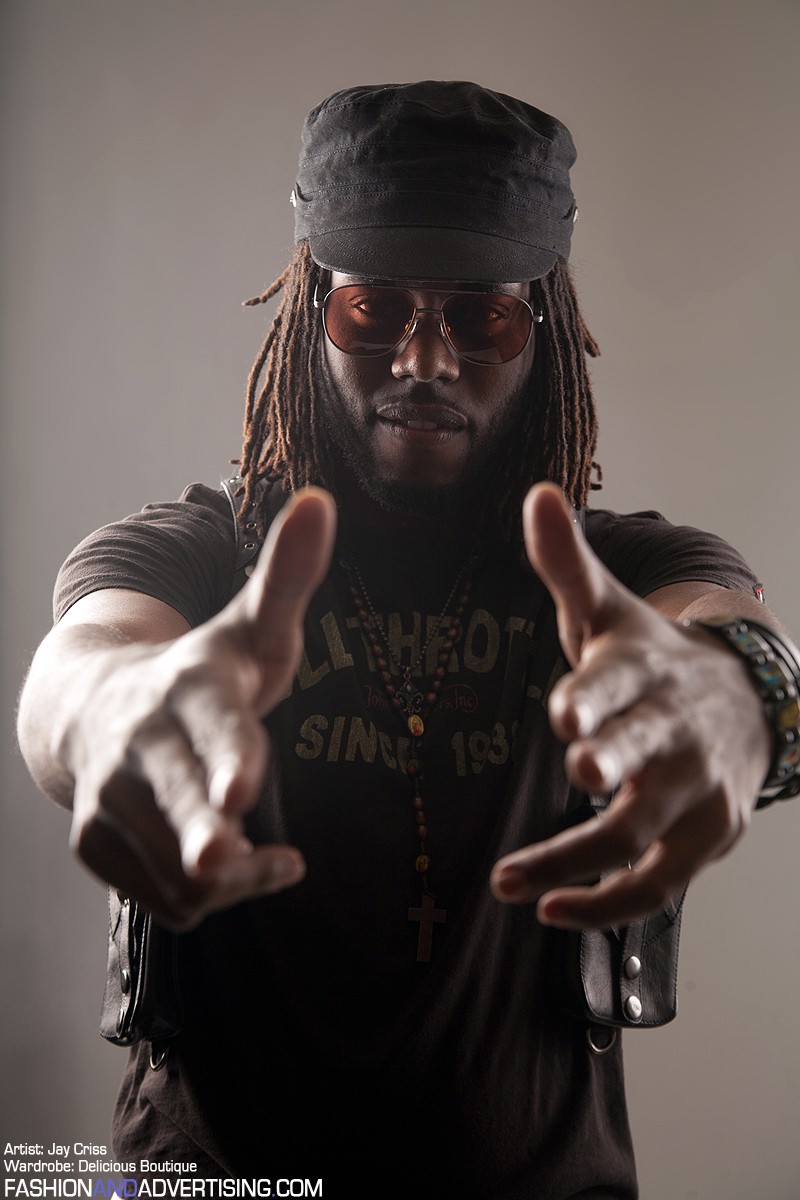 Recently Delicious had the opportunity to style a photo shoot with East Coast rapper, producer, and songwriter Jay Criss.  Criss has been in the musical underground producing beats for artists since 2001.
We had the chance to fire off a couple behind the scenes phone shots while the real photography was being conducted by Jeff Cohn of FashionAndAdvertising.com. Jay can be seen wearing styles by Junker Designs, Johnson Motors, Skingraft, Steam Trunk, Heathen, and more!
You can find out more information and listen to the sounds of Jay Criss at www.freshfuzion.com or www.facebook.com/jaycriss
Below are some of our behind the scenes snaps followed by the final shots: