Great Gift Idea… Gun Socks from Delicious!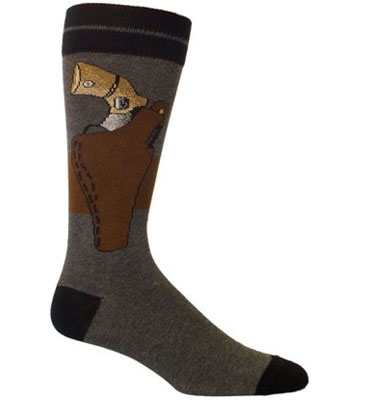 The holiday season is upon us, and the search for that unique last minute gift is on!
A Delicious bestseller, both during the holiday season and throughout the year, is our daring and dangerous Gun Socks!  Great accessories for men or women, these socks pack a punch and let everyone know who's the boss!  Also available are our Boot Knife Socks for those who prefer their footwear weaponry a little more on the classic side! ;)
Check out our Gun Socks here, and our Boot Knife Socks here!