Delicious Boutique – Welcome to the Jungle Tribe!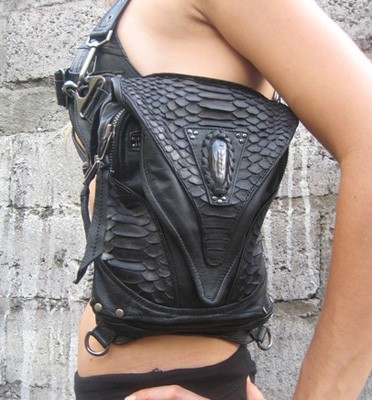 Meet the twin brothers from Jungle Tribe, the newest design team to become part of the Delicious family!
Dust and Bo Blanche, the artistic masterminds behind Jungle Tribe describe themselves as "2 parts goofy, 2 parts punk rock, and 2 parts rad", (that's 6 parts between two guys.. not bad at all!)   They are kind of hard to miss, as once the hawked twin towers are staring down on you, you will feel their penetrating presence.  But don't be mislead by their hard core appearance, as they are actually humble, gentle dudes.  Maybe its because they are Canadian and are afraid to not live up to their reputation.  Whatever the case, Delicious is honored to be showcasing some of their new gear and have them on board our amazing team of independent designers!
The brothers when asked about their inspiration: "We could go onto bore you with fuzzy details of what inspires us, but that is overdone because we all know that inspiration comes from everywhere.  People often try and put a label on our work, but I don't really think that we can.  The truth is that we don't fit into one mold, or one look.  Instead we just keep on going on tangents and cranking out new stuff.  Everyday our goal is just to create, that is really all we ever want to do.  Running a business and everything  else that goes with it just really isn't as important.  We can't hide our addiction for spending time in our workshop, and I guess it is starting to show.  If I was to take a snap shot of all the stuff we have produced in the last 5 years and put it all together on one page, it would really look like one crazy hell of a crazy ride."
Looking at the new Jungle Tribe gear, there is no doubt that crazy rides are what these dudes are truly all about.  Whether its a fantasy fetish, a burning blast, or a rock star gala, these guys got you covered.  Welcome to the jungle.
Be sure to check out all of the new bags, holsters, cuffs, and more online at DeliciousBoutique.com or in person at both our Delicious Boutique locations!
burning man fashion
,
burning man gear
,
jungle tribe